Baby-Faced Assassin
Rooster's Brewing Co.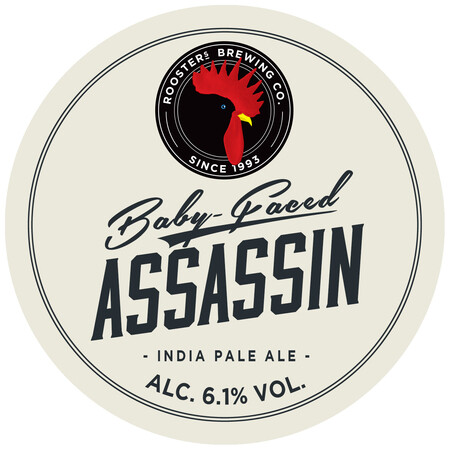 Baby-Faced Assassin
Producer:

Rooster's Brewing Co.

Style:

IPA

ABV:

6.1% Alc.
Untappd:
3.72 (14126 ratings on 06/04/20)

Container:

Polykeg
Connector:
KeyKeg

Size:

30 litre(s)
Attributes:
Vegan
Vegetarian
Pumpclip included
Allergens:
Cereals containing gluten
***2017 International Brewing Awards Gold Medal Winner*** Brewed with 100% Citra hops that create aromas of mango, apricot, grapefruit & mandarin orange, along with a lasting, juicy, tropical fruit bitterness, the Baby-Faced Assassin is a deceptively quaffable India Pale Ale that shouldn't be taken lightly.
We're crowdfunding!
Click here to find out more
We're crowdfunding! - Click here to find out more