Napoleon Complex
Rooster's Brewing Co.
Napoleon Complex
Rooster's Brewing Co.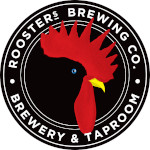 Style:

IPA

ABV:

3.2% Alc.

Container:

Cans (24 cans)

Size:

330 ml
Vegan, Vegetarian
With a soft malt base, this well-hopped, scaled down IPA packs a flavourful punch. A blend of El Dorado, Jarrylo and Topaz hops create resinous hop notes and juicy fruit flavours of peach and mango.
We're crowdfunding!
Click here to find out more
We're crowdfunding! - Click here to find out more