Grapefruit Radler
Rooster's Brewing Co.
Grapefruit Radler
Rooster's Brewing Co.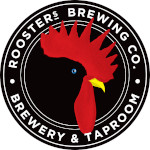 Style:

Other

ABV:

2.9% Alc.

Container:

KeyKeg
Connector: KeyKeg

Size:

30 litre(s)
Vegan, Vegetarian
Pumpclip included
Cut with a house-made mix of fresh grapefruit juice and sugar, this hazy, refreshing and thirst-quenching radler pairs well with a beer garden on a warm, sunny day.
We're crowdfunding!
Click here to find out more
We're crowdfunding! - Click here to find out more