Pilsnear
Rooster's Brewing Co.
Pilsnear
Rooster's Brewing Co.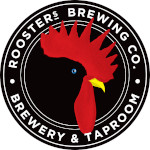 Style:

Pale Ale

ABV:

4.8% Alc.

Container:

KeyKeg
Connector: KeyKeg

Size:

30 litre(s)
Vegan, Vegetarian
Pumpclip included
This pale ale isn't quite a pilsner, but it's been brewed with Noble hops from Germany and Czech Republic, along with Pilsner and Munich malts, before being fermented at a low temperature.
We're crowdfunding!
Click here to find out more
We're crowdfunding! - Click here to find out more